Warning: This is for people who are SERIOUS ABOUT TATTOOING ONLY...
"Have you ever wished there was ONE
single resource about tattooing? A guide that would take you from "Rookie" to Pro... A guide that would show you, step-by-step how to set up your own successful shop AND make a great living...
"Well... your wait is now over!"


Date:
Subject: Just released! Mind blowing new "Tattoo Bible" a complete collection for the tattoo artist at ANY Level:
Dear Budding Tattoo Artist:
I want you to pay close attention to what I'm about to share with you. In the page below you're going to discover you you can learn the secrets of master tattoo artists - from past to present.
You're going to find out every, single, thing that YOU need to take your art to the next level and turn it into a business you can be proud of.
Now, I've collected a HUGE amount of information about tattooing through my many years in the business and my friends have always known they could count on me as their "go-to" resource for anything from the basics of teaching a new apprentice, to tips for setting up their own shop, to finding the very best deals on the very best tattoo supplies.
They practically ordered me to take all this information and put in ONE place.


I was determined to create the LAST volume of research you're EVER
Going to need about Tattooing.
PERIOD.
SO I CREATED A GUIDE THAT COVERS THE ESSENTIALS
OF TATTOOING FOR EVERY TATTOO ARTIST!
Here's just a Taste of what's on the INSIDE:

The COMPLETE "how to" tattoo process regarding placement, using your tattoo machine, depth, colors, needles, etc.!
Learn EVERYTHING about your tattoo machine and the different types to use and when!
Discover the RIGHT WAY to hold the tattoo machine, the right depths, and right needles to use!
How to do the RIGHT type of transfer and all the tips and tricks behind making it flawless! Even how to MAKE AND APPLY stencils!
Needles 101: Learn which ones to use and when (and why)!
Discover everything about tattoo inks, color theory, proper mixing, and more!
The BEST ways to practice tattooing for the BEST results!
Black and grey shading complete with FULL COLOR AND LARGE
"how to" photo's!
Tip after tip on the best methods of tattooing (nearly 100 tips total!)
INSIDER SECRETS of how to make your own tattoo business
succeed and make money!
A COMPLETE tattoo business plan to get you up and running!
Discover what types of inks and machines the PROS use and recommend!
Everything you need to know about PROPER tattoo safety and sterilization!
And, that's barely even scratching the surface!
I've compiled and amended FIVE FULL volumes of information to give you the BEST most cutting edge instruction available online or anywhere else about setting yourself up for success in the exploding market for "personal embellishment"
*** These have never been avaliable before in ONE Massive VOLUME ***

INTRODUCING... The Ultimate Tattoo Bible: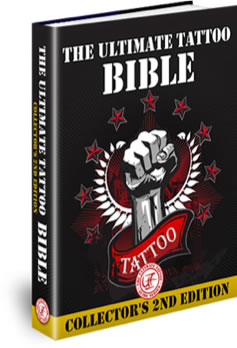 The #1 Source of Information for ANYONE
Even Considering Becoming A Tattoo Artist.
There is no other guide like this on the market ANYWHERE!
The mind blowing information you'll find on the inside also includes:
The PRO TRICKS to perfect outlines and making sure your
tattoos don't fade!
Learn the different TYPES of shading and how to do it (Illustrated)!
Find out the BEST supply houses and even where you can get online certification and courses on in-depth tattooing!
FULL DIAGRAMS of the tattooing process and how to do it
correctly step-by-step!
The insider SECRETS OF HOW TO LAND AN APPRENTICESHIP
the RIGHT way!
FULLY ILLUSTRATED steps on how to tune your tattoo machine
and also, black and grey shading!
A complete list of all the BEST tattoo suppliers and tattoo
machines, tattoo inks, you need!
Tattoo needle groupings explained in detail with FULL COLOR PHOTOS!
TROUBLESHOOTING YOUR TATTOO MACHINE in all the ways
it can go wrong!
Discover the RIGHT WAYS to hold your tattoo machine, the right depths, and right needles to use!
How to MAKE AND APPLY STENCILS perfectly every time!
Step-by-step detail with illustrations!
Learn the CRITICAL mistakes you want to avoid when tattooing...
I will show you how to avoid them!
A COMPREHENSIVE LIST of all the items you will need to have
in your VERY OWN tattoo shop!
TATTOO FORMS you will need including a full tattoo business plan, consent forms, and aftercare sheets! (Plus links to download them)
A complete HISTORY of tattooing in detail (From Asia to Prison
Tattoos to The Holocaust)!
TONS AND TONS of Tips, Tricks and Secrets of tattooing are mixed through the entire book!
Plus, too much MORE to even begin to list here!
---
So... you're probably wondering:

"That all sounds great,
but is it REALLY that good??"

Here's just few thoughts on that very subject from people who've already gotten their hands on The Ultimate Tattoo Bible:

"I have read The Ultimate Tattoo Bible from cover to cover 6 times!"
"I just got your book I have been tattooing for about 3 years now, but this book is full of info I haven't learned. I have read The Ultimate Tattoo Bible from cover to cover 6 times! I've only had it a week."
THANK YOU!

Stoney Lutes
USA


"Ten out of ten for producing what I would say is the tattooists BIBLE!"
"As a newbie to the art of tattoing, I have found this manual to be the most invaluable piece of literature available on the subject. Your tattoo guide contains all of the necessary info to get started in the right and professional way! Ten out of ten for producing what I would say is the tattooists BIBLE!"
Karl "Joker" Wenzel
United Kingdom


"I've been tattooing for going on 37 years..."
"I've been tattooing for going on 37 years. My interest has always been as a artist. To me the human skin was and is my canvas. When I decided to actually become a shop owner here in Oklahoma, it seemed only right that I learn more about the business of tattooing. Well, I haven't been disappointed! In fact I've learned just how much I really didn't know.
I recommend your book to anyone that is serious about tattooing, as art or as a business."

Richard Swinney
(GreyBear - Cherokee Artist)

Oh, and one more thing. Not only are you getting the entire Ultimate Tattoo Bible, it's coming straight to you in my NEW and FULLY EXPANDED Collector's edition.
That's almost 300 pages of awesome information.
You're not only getting the Ultimate Tattoo Guide, but I've decided to include 4 FULL volumes of information as your FREE bonuses if you act right NOW!
Now, I know you're probably salivating at the thought of what you're actually going to get and I'm about to spill the beans...
"So what exactly is on the inside of this new Ultimate Tattoo Bible?"
I'm glad you asked, Here's your answer:
Here's what you're going to get TODAY when you grab your Collector's Edition of The Ultimate Tattoo Bible...

(The Ultimate Tattoo Guide Series)


The Ultimate Tattoo Guide
(2nd Edition)

This is where it all started! The ESSENTIAL "How To" guide for any tattoo artist. This shows you everything from the proper needles, running a machine, inks, doing a transfer, etc. All the how to tattoo basics in one easy to read guide!

Considered a tattoo classic and the
"must own" guide on tattooing!

Bonus #1: The Secrets to Making Money as a Tattoo Artist Revealed!

Sure, you may be good at tattooing and now you want to tattoo and make money...but do you know the REAL secrets to making it successful? This is where this guide comes into play. This guide is packed full of tips and tricks to help you succeed and make money tattooing!

Bonus #2: The Ultimate Tattoo Artist
Business Plan

Once you have mastered your tattooing and you are ready to set up shop, there is ONE very important thing you must have BEFORE you even think about starting your own tattoo business...a tattoo business plan! Now all the work is done for you. Simply fill in your details with this plan and you are done...piece of cake. This will save you HOURS of work and hundreds of dollars!

Bonus #3: 69 Ultimate Tattoo Tips, Tricks and Secrets Revealed!

This guide has 69 ESSENTIAL tattoo tips, tricks and secrets that any tattoo artist should know! It even contains recommendations of tattoo suppliers, tattoo inks to use, and tattoo machines that the PROS recommend! Easy to read and a must for anyone serious about tattooing!

Bonus #4: The Ultimate Tattoo Black and Grey Shading Guide

If you have already begun tattooing, you have probably now realized how IMPORTANT black and grey tattoo shading is to the quality of your tattooing. In fact, it is so important that a whole guide is now dedicated to the fundamentals of black and grey shading. This guide will show you step by step on how to do it, complete with "how to" illustrations and photos!
If you purchased ALL of these professional guides separately you'd pay OVER $200!
But... I'm not going to make you pay that!
Don't get me wrong. I could. The information contained in The Ultimate Tattoo Bible is completely worth the $200.00 price tag.
And to be honest, that's what all my buddies told me to charge.
But I reconsidered.
I think you should be able to get access to this awesome information without having to break the bank, and I want anyone out there who is passionate about the art of tattooing to be able to afford this.
So, I'm going to make you a pretty special deal here.
(And to be honest, I have NO idea how long I'm going to let this information go at such a low price... so pay CLOSE attention.)
I feel that you should get all this info without having to shell out hundreds of dollars for it, so that is why I have created this low-cost COLLECTOR'S SECOND EDITION paperback for you!
For a limited time, you can get your hands on the Collector's Edition of The Ultimate Tattoo Bible... with all the resources, references, forms, documents photos and illustrations...
PLUS
All 4 FREE Bonuses


*** For the remarkable low price of $197... ONLY $97! ***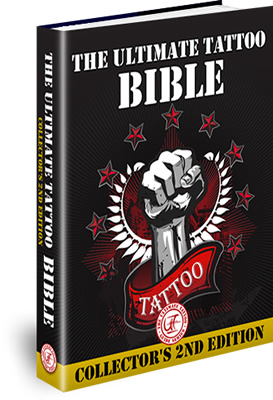 THAT'S RIGHT!
If you act RIGHT NOW, you get the Ultimate Tattoo Bible, complete with all the guides and ALL the bonuses, regularly priced at $197.00
For only $97.00
That's almost 300 pages of mind blowing information, complete with black and white AND full color illustrations shipped right to your door!
You want it now, click THIS Button... BUT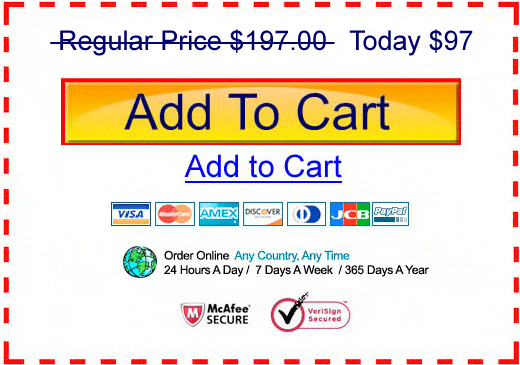 We're going to take this thing one step further. I'm going to make you an offer that you'd feel like a TOTAL CHUMP to turn down.
With this ridiculous offer, I'm also going to take all the risk off your shoulders and onto mine.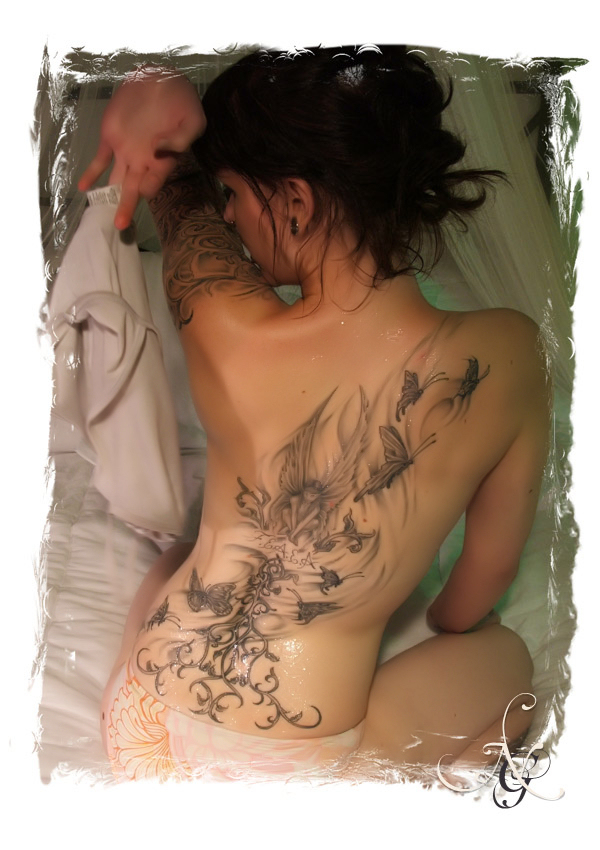 Just to make sure you're completely satisfied, just like you'll want your customers to be when you're laying down some sick ink...
I'm going to give you my "Better than 100%" Double Guarantee.
Guarantee #1
If you're not satisfied with The Ultimate Tattoo Bible any time in the next 365 days... that's right, a FULL year.
You can return it for a full refund.
Unconditionally. BOOM. Just like that.
Which brings us to:
Guarantee #2
You want to get nuts?
Let's get nuts. Here's my TOTALLY insane second guarantee to you:
If you buy the book, and put what I'm telling you into practice and for some reason you DON'T get the results that you're looking for...
Just send me proof of your efforts, show me that you tried... and I'll give you 300% of the purchase price.
THAT'S RIGHT
300% of your purchase price.
That's the best deal you're ever going to get on a program like this one.
Period.
Oh, and one more thing, for a limited time I'm also going to throw in Free Shipping. There's NOT a better deal out there.
I'm NOT going to be able to keep it this cheap forever. My goal is to get this full on "crash course" into as many killer tat artist's hands as I can before I have to raise the price.
TRUE STORY
Let me break this down for you one last time:
You're about to get The Ultimate Tattoo Bible, 4 FREE Bonuses, my unmatched CRAZY 300% Satisfaction Guarantee AND Free Shipping.
For the insanely low price of just $97.00
You snooze, you lose.
I won't keep the price this low for long. If you're waiting, I highly suggest you click that button right down there NOW and not later. Don't let your competitors beat you out.
Get your copy right NOW!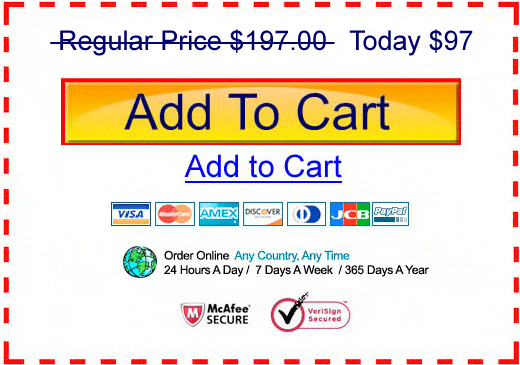 "Yes, I Want to Order My Own Copy Now"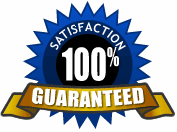 ---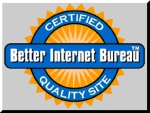 "The Ultimate Tattoo BIBLE"

Ultimate-Tattoo-Bible.com © 2012
All Rights Reserved.
Ultimate Tattoo Bible | 1108 Lavaca Street Suite 110-338| Austin, TX 78701 | USA

All information on this website is provided for informational or educational purposes only.
The website owner and publisher will not be held responsible for any damages incurred
from the information given from this website or any publication related to this site.